I have been etching Autograph tree leaves for some time now and have watched as my process has evolved from brown leaves to brightly colored.

Currently I have been exploring the use of modeling paste, glue and gold leafing,as well as adding acrylic paint to my pallet of pens and markers. 

Here are a few examples of what has been surfacing in my work. See my latest editions towards the bottom of my gallery.

These were created by first applying glue to the leaf.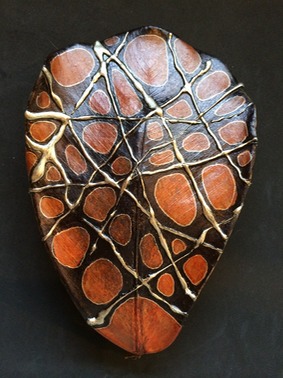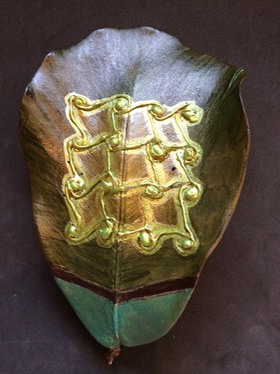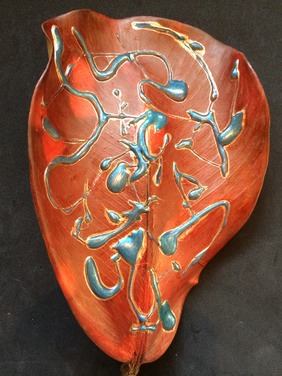 These were created by first applying modeling paste to the leaf

This was my first attempt at using gold leafing