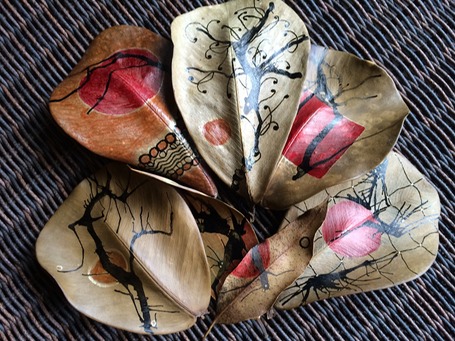 I am a kindred spirit ~ who Whispers ~ Aloha
I have come upon a technique that speaks to my soul. It is nothing new. Just India ink and a straw. My fellow CZT™ ~ Julie Evans recently created some Zentangle® ATC's using just this method and I was inspired to try this out on my leaves.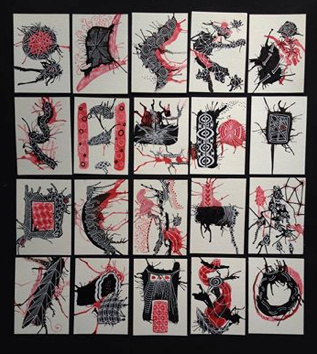 Julie Evans of Kala Creative


There is magic in not knowing ahead of time what your results will be. I learned this bit of philosophy from creating in the Zentangle® method. Life is like that ~ almost always a surprise.  Be still ~ and let things unfold.
I watch as the ink goes off on its own to create magical creatures. Patterns emerge ~ shamanic in nature and something touches me deep inside. 
I remember as a child looking at similar patterns in the linoleum tiles of our bathroom floor and in the clouds drifting overhead and in the trees and in the stones. Faces appeared to tell me a story. I was mesmerized as the images danced in my head. 
I now see why string has always called out to me. Thousands of patterns can be made with a simple loop of string. Ancient body memories emerge as the subconscious mind takes over the movement of the hands. 
I use a string when I play cat's cradle ~ when I create Zentangle Art ~ and now when I use the path of black ink to guide me in placing designs on nature's canvas. 
A line is a dot that went for a walk. - Paul Klee