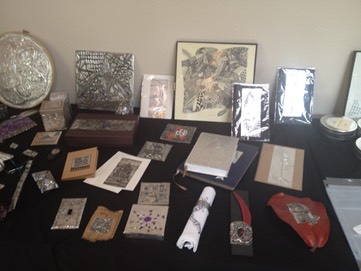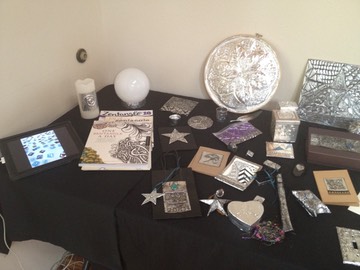 "If it stays still long enough you can tape it and if it makes a mark it is a tool." This message came through as I watched the metal embossing tutorial posted by Elitia Hart.
Inspired by Volcano artist Elizabeth Miller I found the surface of metal wonderful to tangle on. I used metal tape to cover boxes, picture frames, toilet paper and paper towel rolls, leaves, books, light switch plates, ornaments and more…and then I proceeded to tangle and transform a smooth piece of metal tape into a canvas of textures.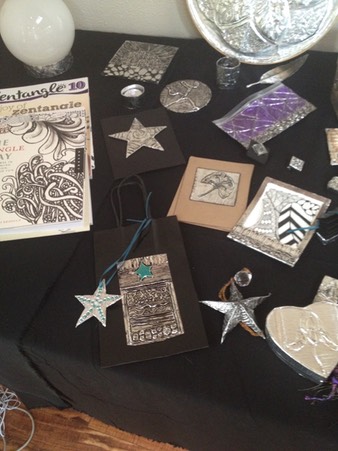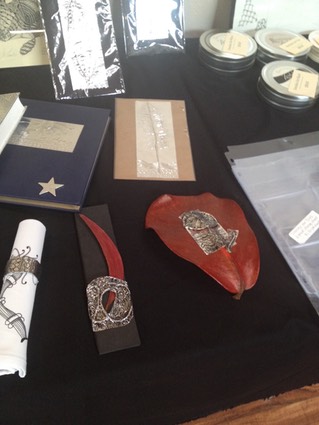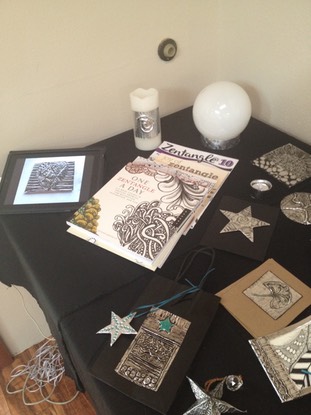 Earl and I recently taught a Zentangle® class at Volcano Art Center on the Big Island of Hawaii. We tangled on metal tape purchased at the local hardware store. We used items from the thrift store and were inspired by the motto of Recycle ~ Reuse ~ Repurpose. No item was safe  from our tape and tangles. We created gift bags, tags, cards and works of art for our holiday gift giving.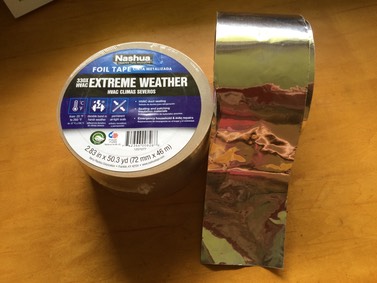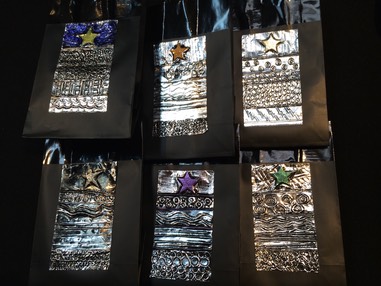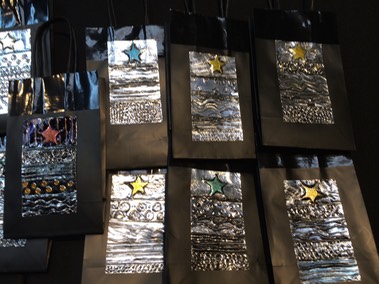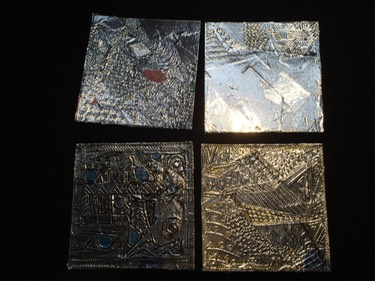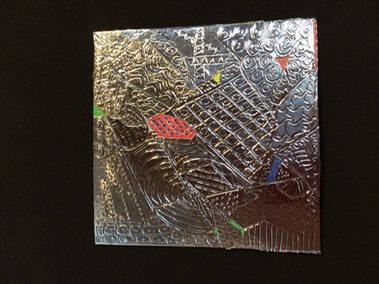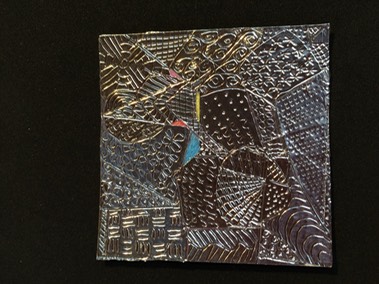 Look around your house for sources of metal and embossing tools. Heavy Duty Aluminum foil, pie plates, beer or soda cans, spoons, screw drivers, popcicle sticks etc. This art does not have to be expensive. A roll of metal tape goes a long way.
You can also purchase tools and materials. Here are a few links for Metal Tooling and embossing supplies: 
Mister Art http://www.misterart.com/crafts/metal-tooling/sort~1~viewAll~1~
Tenseconds Studio http://store.tensecondsstudio.com/mesecmain.html
Dick Blick http://www.dickblick.com/metal/punching/