Kiss a Wish of Peace
Whisper a little Aloha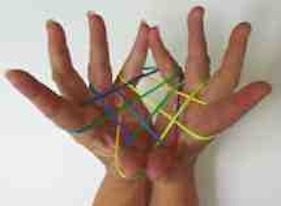 You can help to make this world a better place by "Spreading a little Aloha around the world"

• Teaching: Kiss a Wish to sponsor teaching of the art of string figures to help children and adults focus on the Aloha Spirit.

• Healing: Kiss a Wish to give The Aloha String Figure and Bracelet of Rainbow Blessings Booklet for the influence of healing.

• Creating: Kiss a Wish to give away rainbow strings for creating happiness, peace and harmony.
Click here to Kiss a Wish
Make a donation

Purchase: Complete Text of The Aloha String Figure and Bracelet of Rainbow Blessings